Mediation and Related Experience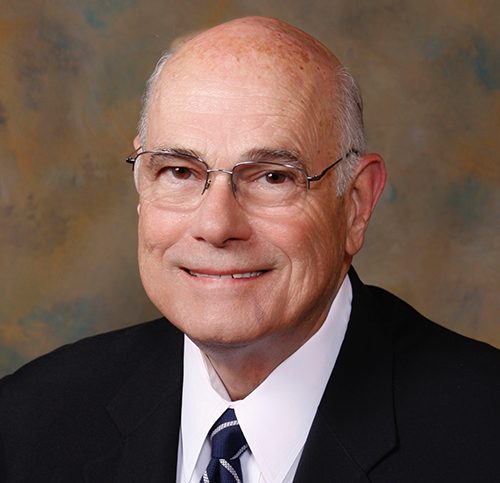 John W. Hughes is a sole practitioner who has 57 years of legal and business experience. His practice is now limited to mediation and arbitration. After obtaining his certification in 1992 by Dispute Resolution Services of Tarrant County, Mr. Hughes and his staff have scheduled and mediated more than 6,000 diverse cases (many were complicated multi-party cases with as many as 48 different parties). He is a problem solver and is known for his ability to find professional, creative, and innovative solutions to conflicts.
After graduating from Baylor Law School in 1967, Mr. Hughes practiced law with Hardwick, Haddaway & Pope, Kelly Jacobs, and Simon & Simon, all in Fort Worth; started his own firm in 1980, Hughes & Langston; from 1984 to 1991 he was in the oil & gas, real estate, and manufacturing business; 1991 joined the firm of Simon, Anisman, Doby, Wilson & Skillern; in 1996 started full time mediating in the firm of Garrison & Hughes; and from 2000 to present has a solo practice in mediation and arbitration.
He has tried cases in Federal and State Courts, in Texas, Florida, and Oklahoma. He is experienced in complicated civil and business litigation. Areas of litigation have included oil & gas, SEC fraud, property, construction, business disputes, intellectual property, and personal injury.
Range of Disputes Mediated / Arbitrated
Oil and Gas
Construction

(Contract , Defects, and Performance)

Insurance Disputes
Business Disputes
Commercial Transactions
Contracts
Real Estate Transactions
Title Disputes
Eminent Domain
Estate & Probate
Trust & Foundation Disputes
Guardianship Disputes
Intellectual Property Rights
Labor

(Harassment, Discrimination, Contractual, and Non-Competition)

Negligence
Fraud
Unfair Debt Collection
Violation of Civil Rights
American Disabilities Violations
Wrongful Death
Malpractice

(Architectural, Engineering, Medical, and Legal)

Airplane and Helicopter Crashes
Personal Injury
Family Law